'Promote, engage, excel'
We aim to:
Promote healthy active lifestyles
Challenge thinking building knowledge and skills
Develop performance
Enrich the lives of our young people through extensive extra-curricular activity
PE
Physical Education at Sir Thomas Boteler Church of England High School provides a challenging and motivating environment for high quality teaching and learning. This leads to enjoyment in participation ensuring our students foster a love of PE and Sport. We inspire our students to be fit for life, work with resilience, and perform with confidence. Our high-quality physical education curriculum inspires all pupils to succeed and excel in competitive sport and other physically-demanding activities.
As a knowledge-focused curriculum we believe that knowledge underpins and enables the application of skills. We provide a curriculum model which is both broad and ambitious. Learning opportunities arise every lesson and we use this to inform precision planning and improve student knowledge, performance, and resilience. As a department we define the powerful knowledge our students need and help them to use, apply, and retrieve this knowledge to be used now or in the world of work and further education. We teach students skills that will positively impact on their future. We aim to deliver teaching and learning opportunities that inspire all students to succeed in Sport and performance. The skills taught in physical education improve students' performance, sharpen their knowledge of strategy and tactics, and help them to transfer knowledge from one context to another, including sport, recreational, and outdoor activities. Cooperation and collaboration with others, as part of a team, understanding fairness, resilience and equity of play are life-long values we embed. Students will also strive to achieve their personal best in fitness activities.
Key Stage 4 (PE)
Students consolidate skills and develop more advanced techniques and tactics in Key Stage 4. Students are given options in Year 10 and Year 11 that encourage them to take responsibility for their own participation by allowing individuals to further develop their understanding and practical abilities in their areas of interest. This is a key moment in a student's life to encourage lifelong participation, and ensure that students have the skills to access sport and physical activity when they leave our school. The option blocks including 'competitive pathway' and 'healthy minds' are a very successful feature of our Key Stage 4 provision.
BTEC Level 2 First Award in Sport
Our BTEC Level 2 qualification allow students to gain a more in depth understanding of how the body works, how physical activity affects the body, the psychological aspect of sport and how sport is affected by issues in society. The skills that students develop whilst studying the qualification include the ability to analyse data and evaluate, justify and discuss theories and apply them to sporting life. The course also enables the student to unpick and analyse their own performances and experiences, something that features heavily in our Key Stage 3 curriculum, as well as understanding the world of sport and its role within society. The course deepens the knowledge and understanding that students have from Key stage 3 and 4 Physical Education as well as Science and Citizenship.
DRAMA
Our teaching and learning pedagogy is to encourage the free use of creativity and imagination, through exploration of story and character. Students will explore drama through looking at social themes and issues, key extracts from texts and refining their skills and preparing them for the future. As their skills develop so too does their knowledge of the performing arts industry as we prepare students who are wanting to work in this field. They will also have the opportunity to investigate the technical roles within the industry and approach theatre from this point of view.
The Drama curriculum is rich in skills and knowledge, which immerses students in a range of styles about theatre with schemes based around plays, playwrights, directors and theatrical techniques. The department believes strongly that the vast amount of theatrical literature to be found in the world should not be ignored. Students will be able to create original work and critically analyse professional and non-professional repertoire. Students will have an appreciation of their own work and that of others, always demonstrating respect and empathy. They also perform extracts of professional repertoire that can be a combination of group work, duologues and monologues. In addition, students explore, research and analyse live theatre and the roles and responsibilities of the practitioners involved in creating that theatre.
BTEC Tech Award in Performing Arts
Students in BTEC Acting and BTEC Dance will explore and understand the requirements of being a performer across a range of performances and performance styles. Students develop a broad understanding of different elements such as roles, responsibilities and the application of relevant skills and techniques. Students' knowledge through observing existing repertoire and by learning about the approaches of practitioners, and how they create and influence performance material.
Students build on transferable skills from Key Stage 3, such as research and communication, which will support their progression to Level 3 vocational or academic qualifications. Students take part in workshops and classes, including our links with external providers, to develop technical, practical and interpretative skills through the rehearsal and performance process. You will work from existing performing arts repertoire, applying relevant skills and techniques to reproduce performance.
Extra Curricular
Our curriculum at Sir Thomas Boteler Church of England High School goes far beyond what is taught in lessons, for whilst we want students to achieve their very best academically, we believe our curriculum goes beyond what is examinable. As a department we offer a varied extra-curricular programme open to all students. For those relishing the challenge of competitive sport, it is achieved through trust-wide competitions, competitions against other schools at local and regional level. We provide opportunities for all students to engage in extra-curricular activities, during and after school, in addition to competitive sporting events. As well as Drama showcases, we are proud to collaborate with all areas of Performing Arts to create an annual school show. This inclusive approach endeavours to encourage not only personal development but also mental and social well-being. Discovering what students like to do, what their aptitudes are at school, and how that they can become involved in physical activity helps them make informed choices about lifelong physical activity and leading a healthy lifestyle.
How do we achieve this?
Our curriculum model focuses on the delivery of explicit knowledge, modelling of this knowledge and providing a learning environment, which promotes high levels of achievement. Building knowledge and facilitating progress over time is delivered through strong retrieval practice, unique student relationships with our staff, a strong assessment model and demonstrating our whole school values of hope, compassion, and endurance.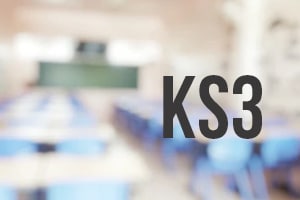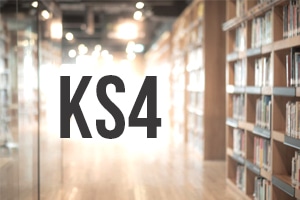 Our pedagogy is underpinned by:
· Clear modelling of specific skills/concepts and high-quality teacher instruction.
·Using errors as a learning opportunity and building resilience.
· The importance of students' regular opportunities to improve their work.
·Students to understand what they are doing well and how they need to improve.
·A range of strategies to deepen knowledge so that it is committed to the long-term memory.
We will enrich our curriculum by:
·Encourage students to contribute to the life of the school and the community and use these 'real' competitions to develop their skills and knowledge.
Providing sporting events/competitive situations both on and off the site.
·Holding trust wide competitions to celebrate best work and extraordinary talent.
·Continue to build on cross-curricular links
Our programs are driven by excellence and we recognise high performing students who represent regional level and above.
Our curriculum will enable students to:
·Students learn within a coherent chronological framework.
·Develop their character, including resilience, confidence and independence, so that they contribute positively to the life of the school, their local community and the wider environment.
·Improve their spiritual social, moral and cultural understanding of the world and be able to form reasoned opinions around sporting competitions/ performing arts events/issues.
-Progress personally through continuing with further and higher education or be equipped the skills to succeed in the workplace.