What is literacy?
Literacy is a set of writing, speaking and listening skills; it is an aspect of English but it is not a subject or a separate department responsibility. Along with having a good level of personal skills, our students need to be skilled in language and literacy to cope effectively with the demands of further education, employment and adult life. It is important for students to know how to access text and transfer skills and strategies from subject to subject.
What we believe at Sir Thomas Boteler Church of England High School:
Every teacher in school is a teacher of literacy.
The development of literacy skills is a whole school issue.
The development of literacy is vital for students to access the curriculum and achieve their potential.
Another way to describe literacy skills is "the ability to communicate effectively".
Isn't literacy an English teacher's job?
Any subject which uses text has a responsibility to help students overcome difficulty with understanding ideas and concepts and must explicitly teach them how to transfer read. Literacy is an important aspect of all subjects and these skills should be applied consistently across all subjects.
The Library
Getting students interested in reading in a huge part of literacy, and so making use of the library is a great way to do this. Our newly revamped library provides lots of reading opportunities to our students and promotes a love of reading!
What does the library provide?
The library will be open every morning, break and lunch time for everyone to access.
Lots of extra-curricular clubs are ran after school.
Book Club!
A range of exciting books, magazines and newspapers are on offer to read and enjoy.
Staff can take students to the library to search for books and even teach their lessons.
Can't find the book you love? We take book requests each half term to ensure you always have something to read.
Competitions
We run a wide range of exciting competitions over the academic year to encourage our young people to get involved with reading, writing, speaking and listening. There are always lots of fun and challenging things for our students to participate in. We have both school and national competitions. One of our favourites is the BBC 500 words writing competition.
Did you know?
Less than half of 8 to 16 year olds have read a book in the last month.
49% of children and young adults think that reading is boring.
Children who enjoy reading are 5 times more likely to be above average readers.
22% of children report that no one at home encourages them to read.
1 in 3 children do not own a book.
62% of boys do not enjoy writing and students at Key Stage 4 are the least likely to enjoy writing.
Teachers and parents together owe it to children to help them acquire the very best literacy skills, in order to improve their chances in life and to enable them to succeed in whatever path they choose! Together we can succeed.
How to support your child at home – literacy:
Useful websites:
Reading
http://www.huffingtonpost.co.uk/2014/08/14/ways-to-encourage-reluctant-readers-to-enjoy-reading_n_7335240.html
http://www.bbc.co.uk/bitesize/ks3/english/reading/
http://www.k12reader.com/strategies-to-help-engage-reluctant-readers-in-reading/
Writing
http://www.greatschools.org/gk/articles/seven-ways-to-encourage-kids-writing/
http://www.wordsforlife.org.uk/getting-boys-write
http://www.scholastic.com/teachers/article/25-ways-get-kids-writing
Spelling
http://www.howtospell.co.uk/ESL-spelling-strategies
http://www.allaboutlearningpress.com/effective-spelling-strategies
http://thegrid.org.uk/learning/english/ks3-4-5/ks3/useful/index.shtml
Reading for pleasure at Sir Thomas Boteler Church of England High School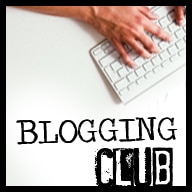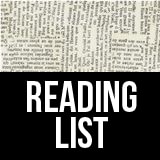 There is strong evidence linking reading for pleasure and educational outcomes. We know that academic attainment is of vital importance, but the benefits of reading for pleasure go beyond this and stretch throughout a person's life. It is for this reason that Sir Thomas Boteler Church of England High School has developed a carefully selected menu of suggested reading material for students from years 7 to 11.
The reading material chosen for each subject has been selected by Sir Thomas Boteler High School teachers and links directly to the curriculum taught in each year group. We would encourage students to read at least one per term and we encourage students to share the books they have read with their subject teachers.
Evidence clearly suggests that early engagement in wider reading prepares students for the demands of GCSE exam preparation. Reading around the topics covered helps to build independent learning skills and hopefully deepens both their interest and knowledge of certain subjects. We hope providing students, parents and guardians with this list of suggested reading material provides additional support to enable our students to reach their full potential.
For more information explaining the importance of encouraging students to engage in wider reading, please see the Department for Education 2012 paper into Reading for Pleasure.