Welcome to the Year 5 Transition webpage.
Please contact transition@boteler.org.uk if you would like a Tour of our school, have a query or would like to be added to our database to receive more information and updates.
This year we will not be holding our taster days in July but have put on a 'Steps to Success' Event on Thursday 8th July. Our open evening is on Wednesday September the 22nd. Please see the flyer below.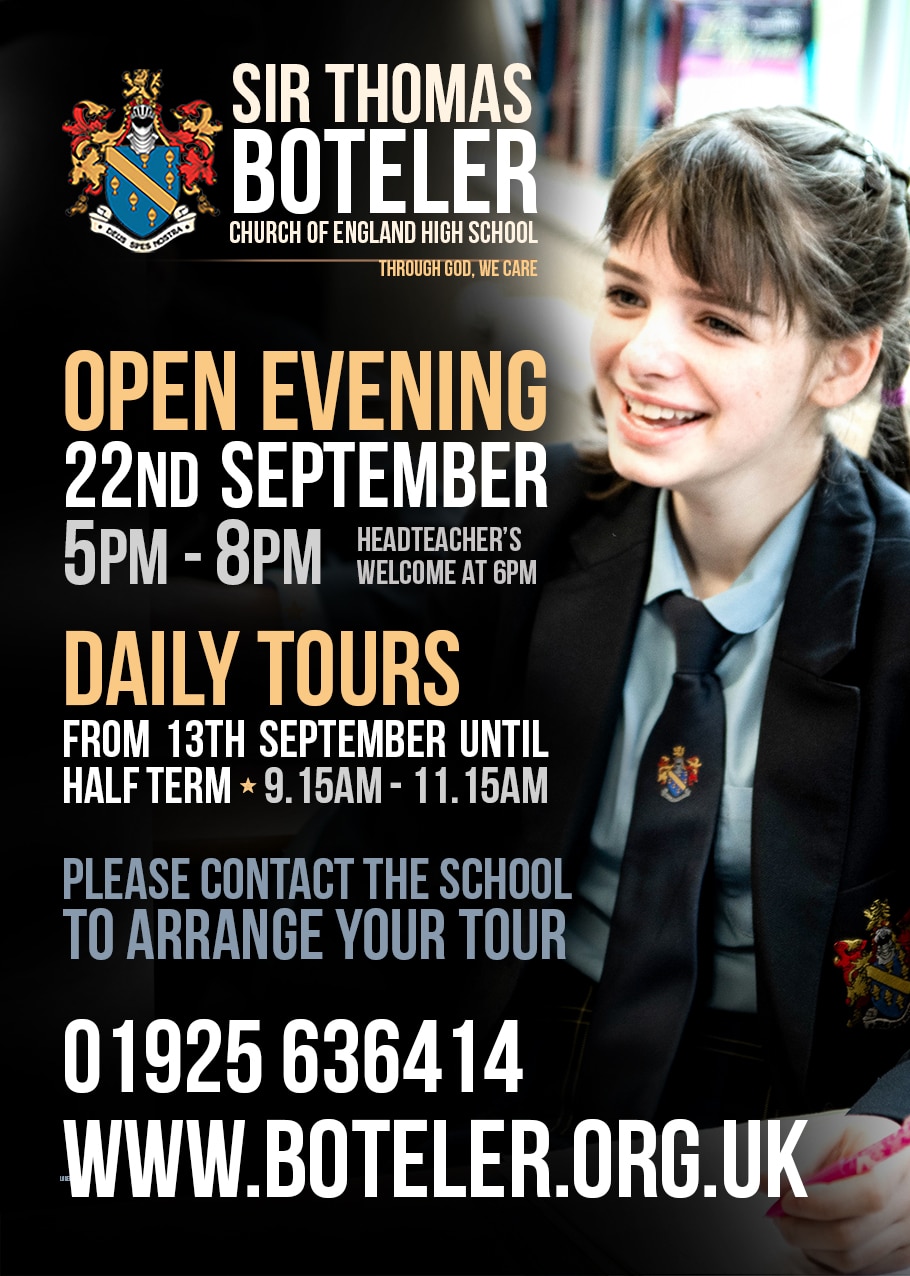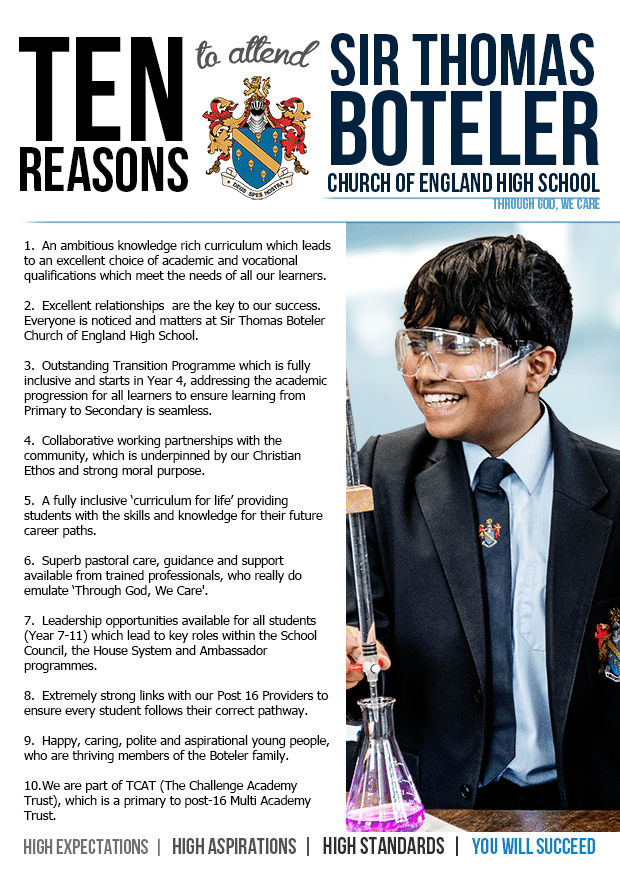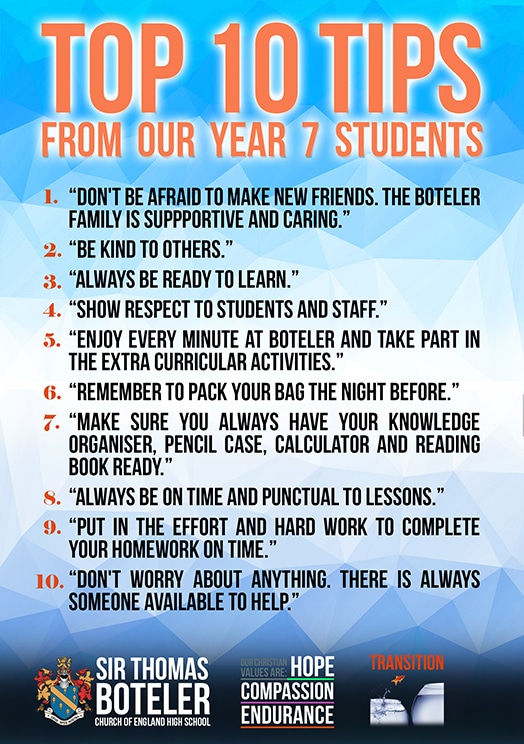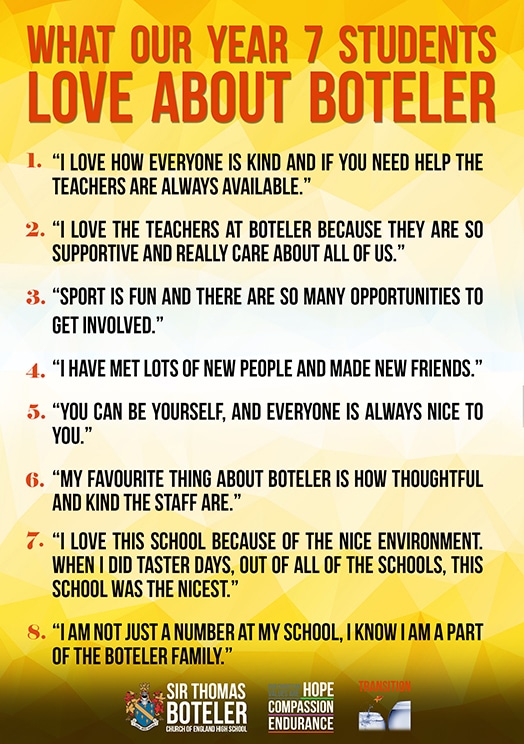 Please see below for our promotional booklet which gives you an insight into each subject area.