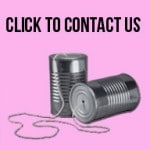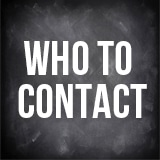 We believe that a child's education is most successful if all parties – parent, teacher and student – work in partnership. This will only take place if there is good communication.
Parent's Evening dates can be found on our school calendar – click here.
Data sheets, used to collect contact information for your child, are sent out each year to all parents/carers.
However, it is important that the school is kept informed of any changes to you and your child's circumstances so that if we need to contact you during the day or there is an emergency we have the correct information. Please ensure that if you change your telephone number, address or other details that you contact us as soon as possible so that we can update our records.
In the event that the school has an emergency situation one of the ways we communicate information to you is by text so it is important that the first number listed for contact is a mobile number, if possible. We also send information to parents/carers using social media i.e. Twitter, Facebook and the app 'School Gateway' which you need to download to your phone.
School Gateway App download request
The school continues to look for ways to improve communication with parents and carers in order to work together with the goal of ensuring your child achieves their potential. We use a free system called 'School Gateway'.
You will be able to:
Keep up to date with the latest information about your child/ren
View your child's timetable
View attendance information about your child
Review attitude to learning
Notify us of any reason for absence
Check and update your contact details
View the latest news from School
We can:
Send real time notifications to you when new information is available
Save money on admin time, printing and paper
Ensure our contact details for you are up to date
You will need to register for a School Gateway account in order to view this information. This can be done via the "New User" tab at www.schoolgateway.com or via the School Gateway app which can be downloaded from the Apple app store or Google Play store for free. We are set to save a lot of money which can be spent on resources for the students should we have full engagement from parents.
Next steps:
To get started you will need to register for a School Gateway account – This can be done via schoolgateway.com or via the School Gateway app
Upon registration you will be asked to enter your email address and mobile number. The school will use the email address and mobile number that we hold for the Priority one contact(s). If you are not certain that we have your correct details, please contact a member of the Pastoral team
To register via the School Gateway website, go to schoolgateway.com and select the "New User" tab; enter your email address and mobile number that we have on record for you. Select Send PIN and a PIN number will be text to your mobile phone
If you do not have an Apple or Android device, skip to step 7
To register using the School Gateway smartphone app, go to your app store and search for "School Gateway" or navigate to schoolgateway.com/apple or www.schoolgateway.com/android on your phone and download the app
Once downloaded, select the "I'm a New User" button; enter your email address and mobile number that we have on record for you. Select Send PIN and a PIN number will be text to your mobile phone
Log in with your email address and the PIN, your account is now active and you will receive instant notifications of any new information in your notifications bar
If you change your contact details, please let the school know as soon as possible- you can check and send us an update via the "About Me" section
School Gateway is part of Schoolcomms, which is registered with the data protection act. All information you provide will be kept private and will not be passed on to any other organisation. Your details will only be used for the purpose of school business. You will not receive any SPAM or marketing material. Once you are set up you will receive all text messages via the app.
During the year there will be times for formal and informal contacts. Four times a year you will receive a report on your child's progress.
The routine contact is by using the student planner which parents and form teachers should see once a week at least.
There are also many opportunities to meet in person, including:
New Intake Evening, when parents can meet their child's future form tutor and order the school uniform.
Parents' Evenings, (held annually for each year group) when you are invited into school to receive a full record of your child's progress and meet with subject teachers.
Open Evening, when work is on display and parents can chat with staff.
Achievements Evenings, held in the Summer Term to celebrate the achievement of individual students.
School performances, productions and sports events. Parents are always welcome.
If you need to see a member of staff for any other reason, simply arrange an appointment through the school reception.
Do you have a specific enquiry? Please click here to see who to contact.
Tel: 01925 636414
Making a Complaint
Problems will generally be dealt with promptly and effectively if you contact a member of staff with your concern. More serious or complex problems should be addressed to the Headteacher. In the unlikely event that your complaint is not resolved or if your complaint is about the Headteacher, you should inform the Chair of Governors or Warrington Borough Council in writing.
Click here for the School Complaints Procedure