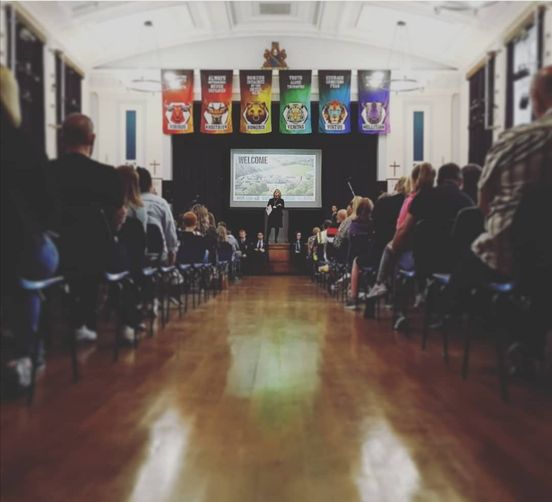 Open Evening 2021
We held our Open Evening on the 22nd September 2021; and, what a night. We had record numbers through the doors of our school, and every department was booming. Our School Hall (including the balcony) were ready to burst at 6pm when Mrs Scott-Herron gave her welcome to attending students, parents and carers. For the first time, it became standing-room-only!
We absolutely loved meeting everyone who visited us. The corridors and classrooms were full of smiles, and the buzz was felt across the entire school.
Thank you to everyone who attended. We hope to see you, in your brand new Boteler uniforms, having your name called for your first register in September 2022.