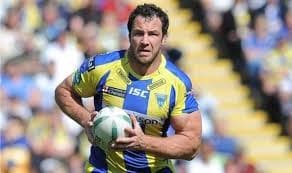 A talk from Adrian Morley
In an assembly this week our year 10 students were lucky enough be addressed by the former rugby league player Adrian Morley. He came to speak to our students about his career and how his hard work led to his success. Adrian played as a prop and second row forward in the 1990s, 2000s and 2010s. Adrian played for Great Britain and England international, he played for the Leeds Rhinos (with whom he won the 1999 Challenge Cup), Sydney Rooster, (winning the 2002 NRL Premiership), Bradford Bull (winning the Super League X in 2005), Warrington Wolves (winning the 2009, 2010 and 2012 Challenge Cups) and the Salford Red Devils. With a reputation as a tough, uncompromising competitor, Morley was the first British player to win both the NRL and Super League.
During the talk Adrian was completely down to earth and modest about his career. He emphasised how hard work and commitment leads to achievement and meeting your goals. It was very inspirational to listen to.
Many thanks to Warrington Youth Club for arranging the visit. They are currently promoting the NCS programme which will be recruiting soon. NCS helps young people build their confidence and gain new skills while having fun and giving back to their community – the best possible springboard for their future. Whether they're about to start sixth form or college, or preparing to enter the working world, signing up to NCS is one of the best decisions a young person can make.