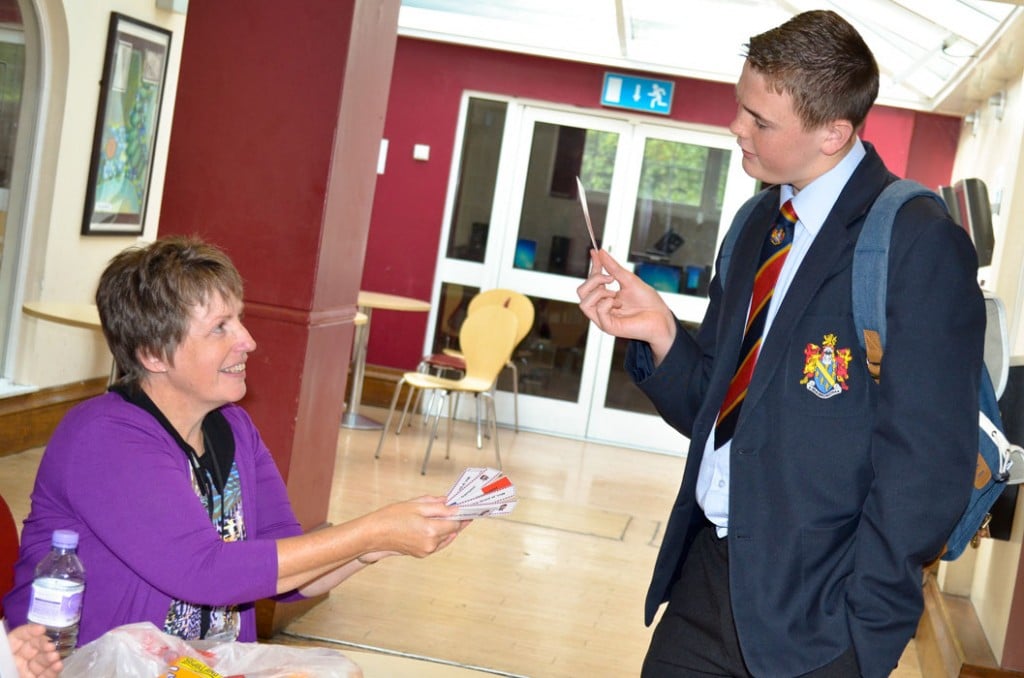 Thursday 24th of September was European Languages Day. The European Day of Languages has been celebrated every year since 2001 on 26 September, as an initiative of the Council of Europe in Strasbourg.
Throughout Europe, 800 million Europeans represented in the Council of Europe's 47 member states are encouraged to learn more languages, at any age, in and out of school. Being convinced that linguistic diversity is a tool for achieving greater intercultural understanding and a key element in the rich cultural heritage of our continent, the Council of Europe promotes plurilingualism in the whole of Europe.   For the day, a range of events is organised across Europe: activities for and with children, television and radio programmes, language classes and conferences.
In order to celebrate the day at Sir Thomas Boteler, the languages department arranged a number of activities.
All Y7s started the day with a French breakfast which consisted of a croissants, pains au chocolat, orange juice, lemonade and chocolate spread.  After breakfast they had a table quiz on France and French culture and the worthy winners were rewarded with even more chocolate.
Every form took part in quizzes during form time and found out interesting facts about France and languages.  At lunch time Mrs Hughes and Miss Magee ran a stall in the canteen where pupils could come over and earn a bookmark if they were able to have a conversation in French.
At the end of  the day staff and pupils enjoyed different French cheeses with crackers all washed down with some apple juice.  It was amazing the numbers of pupils that didn't even flinch as they ate the very strong Camembert.  To finish the day in true French style Mr Shelmerdine played Pétanque with a group of pupils on the field.
Thanks to all pupils and staff who helped to make European Languages Day such a success.
The French Department