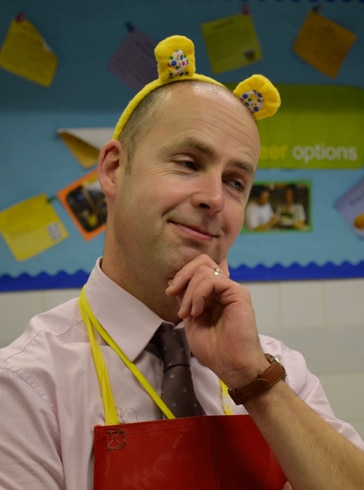 On Friday 15th November it was Children in Need and Boteler decided to have a non-uniform day to raise funds for it.  Natalie Stalmach and Tilli Johnson led the activities by requesting that onesies be worn, the theme of this year's Children in Need being – Wear your PJs. On Friday they had a vast assortment of onsies being stylishly shown off by many pupils with others entering into the spirit and paying 50p to wear non-uniform. In addition to this, lots of events and activities took place to raise money which included several sponsored silences and a staff bake off we also had a group of superheroes washing cars. Overall just short of £500  was raised which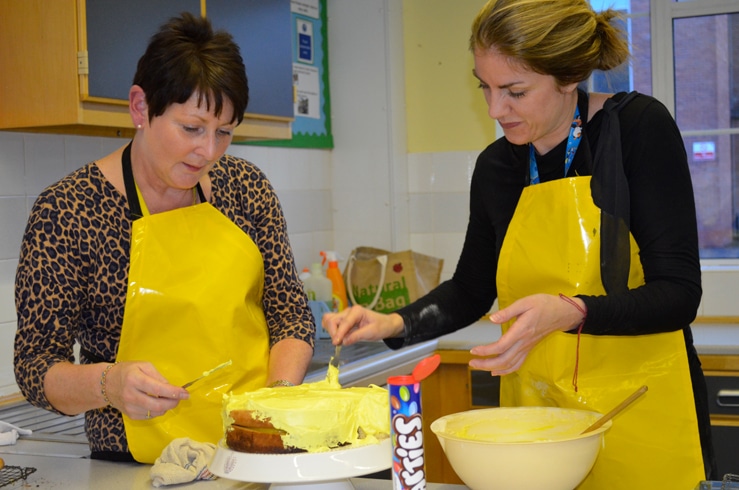 should make a significant difference to Children in Need.
Children in Need staff Bake-Off! £106.46 raised!
Over 20 cars were cleaned with the girls raising over £70. Leah Brooker who took part in a sponsored 5K run two weeks ago.  She raised an amazing £146.20 for Children in Need – a substantial amount to raise on her own.  Well done!