To my amazing Year 11 students,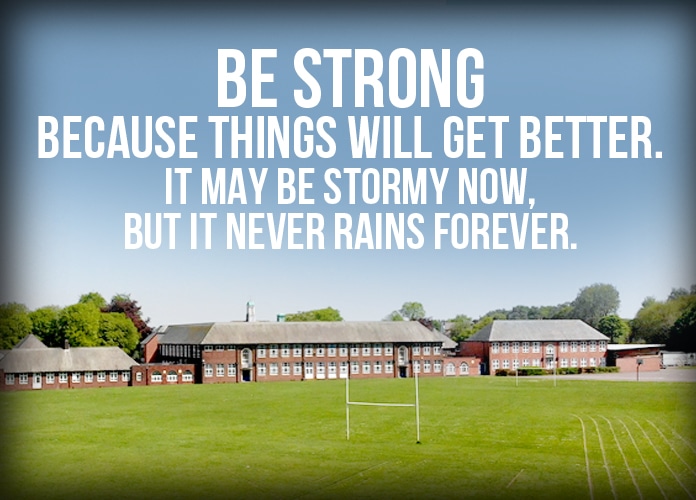 Where and how do I start to help you make sense of the current situation you could have never imagined yourself being in.
I don't have all the answers to the many questions you have but the staff and I will do our very best to reassure you every step of the way.
You have all worked incredibly hard and absolutely deserve success. You have shown dedication, commitment and resilience to all of the challenges you have faced. This, is by far your biggest challenge and I do not want you to give up, as that is not how the Boteler Family behaves.
You may be angry, upset and uncertain of your future. But what I do know is that your future is still bright because you have your Boteler Family right behind you, fighting your corner and this will always be the case.
We overcome this challenge together and I know some of you are so upset this morning saying "what's the point?", well there is every point. Learning lasts a lifetime and all the knowledge and understanding you have will not leave you. However, we must keep going to ensure this is the case. We don't know how the Government are going reach a GCSE qualification for you, but you will have one and all the pathways and opportunities will be open to you. As a School we will do everything in our power to ensure you achieve the grade you deserve and this is something I feel very passionately about.
All the staff and I are desperately proud of you and we care so much about you all, as you are our Boteler children. It makes us really sad, upset and frustrated that we can't change or influence the situation at present and if we could I promise you we would.
Please remember we are at our strongest as a school in times of adversity. We look after each other; look out for each other and stay positive.
I know that you probably won't be allowed your Prom etc. and all the other activities we usually plan for you and I also understand how much that matters and means to you all. However as a staff we are looking at ways of being as creative as possible, so please do not think we won't try and do something, even if it is remotely.
Please understand how much we love and care about you, especially now. You are in our thoughts and prayers constantly and as I said we will always be here for you.
"Be strong because things will get better. It may be stormy now, but it never rains forever"
With love and best wishes
Mrs Scott –Herron