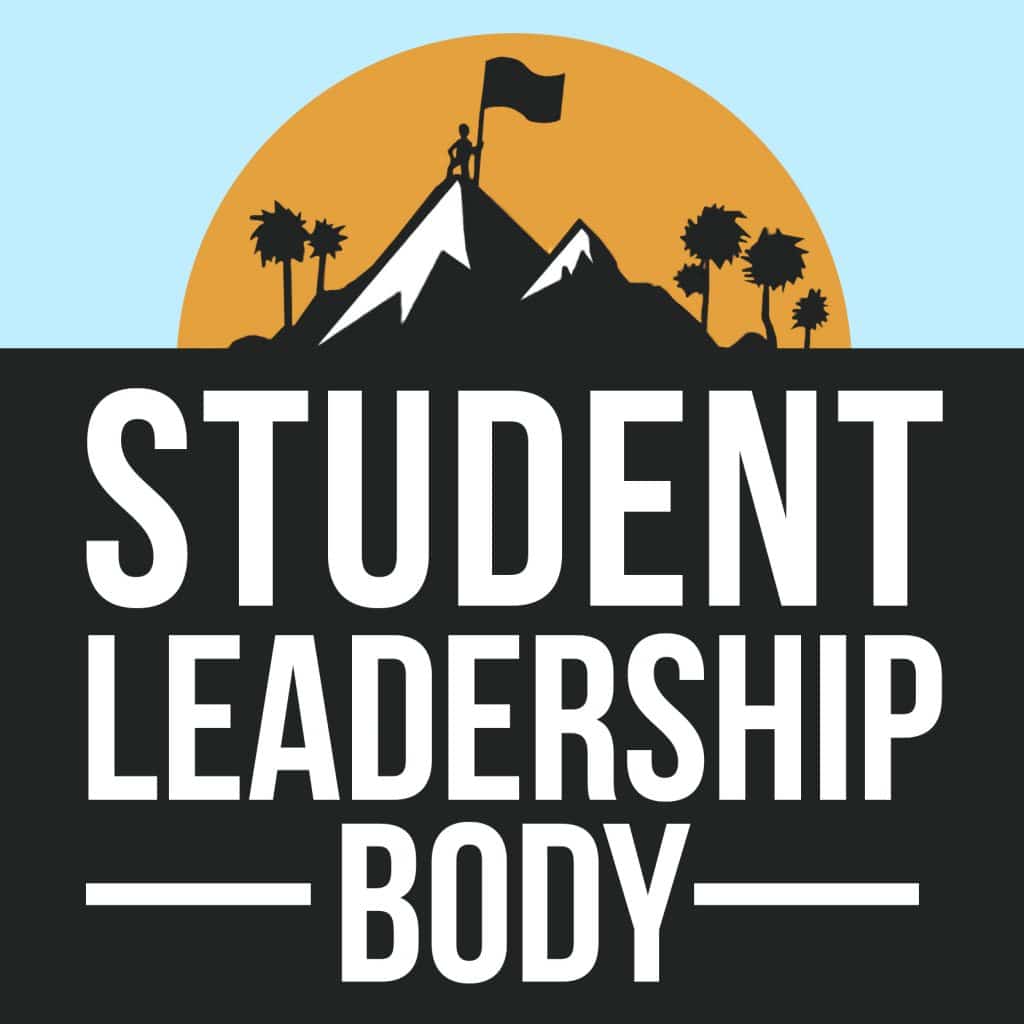 The Student Leadership Body consists of:
Head Boy and Head Girl
Deputy Head Boy and Deputy Head girl
Lead Prefect
Head of House
Head Boy/ Head Girl
Lead all students in a positive manner and are role models for the school, they participate at school events including open evenings, primary days, and music festivals. They speak to parents/carers and external agencies on students behalf. They lead the School Council.
Deputy Head Boy and Deputy Head Girl
Supporting all students and the work of the Head Boy and Girl. They lead the Eco Council.
Lead Prefect
Managing the prefect system
Head of House
Will lead their house throughout the year, they will organize teams for events, lead regular house assemblies, work in partnership with teachers and work towards winning the trophies throughout the year and the overall house trophy at the end of the year.
Student Council
The student council meets twice every half term and is made up of students from each year. It is led by Head boy and Head girl. They lead on fundraising for charities and school as well as bringing about change for our school the community and national events.
Eco Council
The Eco Council meets twice every half term. It is led by Deputy Head Boy and Girl and supports the work of the TCAT Council as well as developing the school as an Eco school.
This student group is led by Mrs A Mawby and they meet at least twice a term at Sir Thomas Boteler Church of England High School. Four students are selected from each establishment to sit on the Parliament group. They work together to deliver projects across the TCAT Schools and communities.
Form Representatives
Are the link for year groups to bring about change in a positive manner.
House Captains
Are the representatives in each Year group for their House.
Prefects
Help to run the school at lunch and at events. They represent a link between the students and staff at the school.
Student Leaders and Ambassadors
Ambassadors are present and active in all Year groups and are trained in leadership skills. They volunteer at school events, work with the primaries and take an active part in the transition programme. We have developed links with Warrington School Sport Partnership and Live Wire and have ran the Level 3 school games at Sir Thomas Boteler Church of England High School and supported the Road to the Gold Coast Primary Event.
'The Sir Thomas Boteler Church of England High School young leaders have been tremendous today and we really couldn't have held the day without them. They have got on with things and really led by example. The whole school should be very proud of them and we will not hesitate to invite future groups of Boteler leaders back'. Live Wire Staff
Health Champions
A group of students who have been trained with the skills in supporting others.
Student interview panels
Students are involved in interviewing new staff where they run their own interview panel. A Year 10 student commented: "it is a fantastic opportunity to get to know the candidates and pass our opinions to the Head before final selection, we felt part of the process and very valued"
Student learning conversations
These take place termly during form time, they allow our students to speak out on their learning at STB. Recently due to these conversations homework has been addressed which has resulted in Show my Homework. DIRT is becoming more effective and enhancing progress, the Behavior For Learning policy continues to grow due to students ideas and thoughts. Extra-curricular clubs have been set up by groups of students.
Student led tours
Students are regularly selected to lead tours of the school for new staff and students. They deliver their opinions about the school to the visitors. They develop relationships with the year 6 students and offer a friendly face for them. Candidates have sung our students praises.
Student panels for Ofsted and other external QA
Students are randomly selected to talk to Ofsted regarding their teaching and learning at Sir Thomas Boteler Church of England High School. A Year 8 student commented: "It's a great chance to show off our school and talk about it. It's fantastic to speak to parents and carers. Parents and carers have only commented positively on our leader's work"
Ethos Group
Participates in the spiritual side of school life, contribute to the services and special events around the Christian calendar. Have an active role in the Acts of Random Kindness program (ARK).
Archbishop of York Young Leaders Award (AoY) – Initially part of the KS3 Religious Studies program this exciting opportunity will see young people involved actively in the school and local community. Examples include the Christmas party for the elderly, visiting St Rocco's hospice and lots of charity work. We will need older pupils to mentor the new year 7s as they attempt their projects in the summer term.