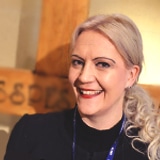 I am very proud of our school, our Christian ethos, strong values and high academic standards which support the very highest expectations we have of our students.
Sir Thomas Boteler Church of England High School was founded in 1526 and we became a Voluntary Aided Church of England High School in 2002. We are governed by the Diocese of Liverpool and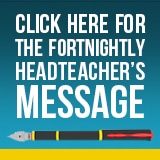 Chester and have a Christian Ethos founded upon Anglican beliefs and practices. We are now nationally recognised for putting our Christian values into action.
Our strength in music enabled us to become a Specialist Music College and we are an integral part of the Warrington/Halton music hub, helping and supporting all the musical young people in Warrington.
We place our young people at the centre in all we do, investing in them so they feel encouraged and motivated to excel.
"High Expectations, High Aspirations, High Standards" – Our school cares.
Our aim and ethos underpins every aspect of school life, as we seek to provide each student with the opportunity to attain their full academic potential and the skills and qualifications to access further education and the world of work.
Together we will succeed.
Beverley Scott-Herron, Headteacher
We care about the 4 Cs:
Christ: We promote Christian values such as compassion, trust and hope.
Creation: We encourage everyone to respect and become stewards of God's creation.
Community: We respect all members of the school and wider community and celebrate our differences. We strive to serve the needs of others.
Child: We show that every child is loved by God and valued by all. We strive to meet their social, spiritual, educational and physical needs.