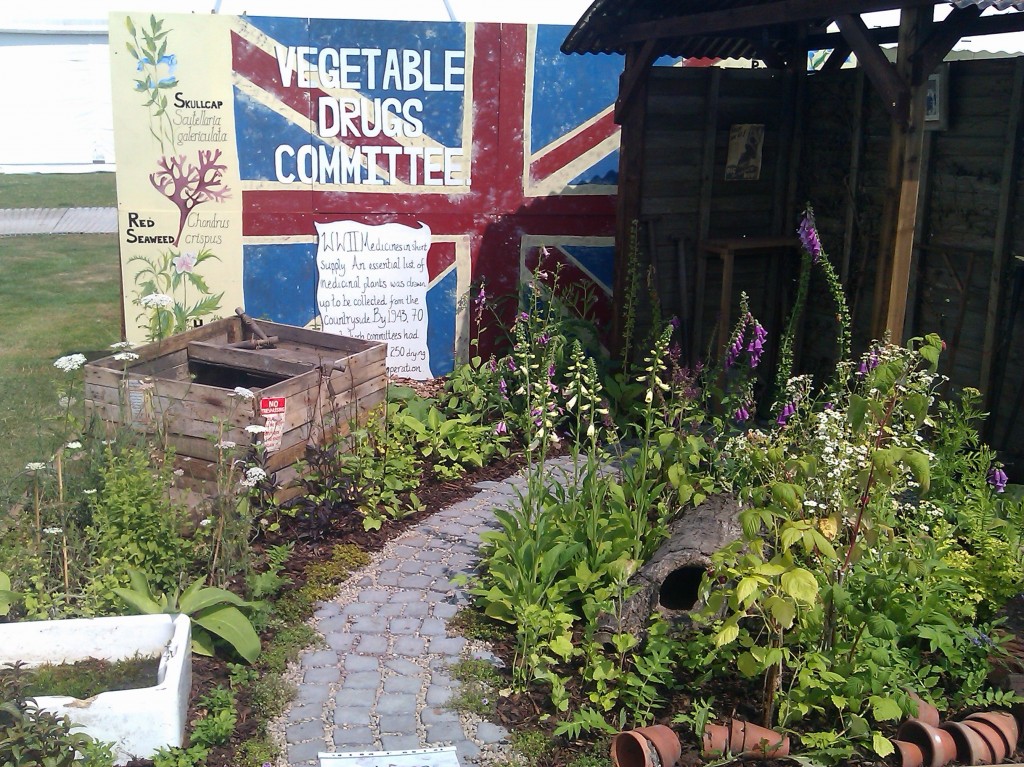 Sir Thomas Boteler's school entry achieved a Distinction at the prestigious show. This is the highest award in the schools section and is the equivalent of a gold!
Miss Wheeler the Horticulture teacher, would like to thank the pupils, volunteers, staff and sponsors who have all contributed to this amazing result and without whom our success would not have been possible.
In particular Miss Wheeler would like to thank Year 11 pupils: Conor Adams, whose design for the backdrop was so brilliantly executed by the Art department. Alex Arrowsmith whose sketch designs formed the basis for the final garden design. Ryan Cardwell for his enthusiastic research of medicinal plants. Year 10 pupils Jack Bailey, Connor Bailey, Ben Burns and Isiah Slater for their tremendous efforts in constructing and planting the garden in temperatures of 30 degrees.
The show finished on Sunday 28th July and the garden was dismantled by staff and volunteers and  brought back to school to be reconstructed over the summer in the Blooming Boteler area.
Well done to everyone! The garden also featured on the main RHS website: http://www.rhs.org.uk/Shows-Events/RHS-Show-Tatton-Park/2013/All-Coverage/Photos/Tatton-highlights