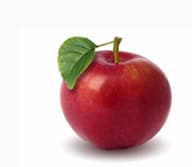 Click here to see some information about apps your child may be using.
---
Your Child's Safety
We pride ourselves on creating a safe and nurturing environment where student wellbeing is at the centre of everything we do.
Every child will be placed in a tutor group and it is made clear to students and parents that the form tutor is the main contact for a parent and the first port of call for any pastoral issues. Each year group will also have a Head of Year and Assistant Head of Year.
Please click here for the Designated Provision Overview.
In school we also have Designated Safeguarding Leads, they are:
John Leonard – Designated Safeguarding Lead
Elaine Enescott – Safeguarding Officer
To ensure appropriate conduct and high standards, we strive to build a partnership with parents and students. Click here for the home school agreement.
Students are expected to follow the school rules, work in line with the student charter and always show 'RESPECT'. Please click the links below to see what we expect:
Student's attitude to learning are monitored in every lesson across all subjects, this allows for intervention at the appropriate time. Click here for the 'Attitude to Learning' criteria.
Child Protection
Parents should be aware that the school will take any reasonable action to secure the safety of its students. Where there is reason to be concerned that a child may be subject to ill-treatment, neglect or other forms of abuse, staff have no alternative but to follow Child Protection Procedures and inform Social Services of their concern.
Parent's Protect is an information and resources website which aims to give adults the information, advice, support and facts, they need to help protect children.
Bullying
Bullying is behaviour by an individual or group, repeated over time, that intentionally hurts another individual or group either physically or emotionally. Bullying can take many forms:
Physical – e.g. assaulting a person or property
Verbal – e.g. name-calling or teasing
Indirect – e.g. damaging the reputation of the character of the victim or socially excluding them from games or conversation
Cyber-bullying – e.g. using technology, particularly mobile phones and the internet, deliberately to upset someone else
Social media or gaming – this could include videos, images or various communication streams
Disability related – name calling, using gestures, tormenting, threatening, because of, or focusing on, the issue of disability or special need.
We will not tolerate bullying of any kind and will aim to deal with it quickly and effectively if it occurs. Our school strives to create an environment where children feel safe and supported.
The school aims to:
Reduce and prevent bullying behaviour in school.
Deal effectively with incidents of bullying.
Support victims of bullying and educate the perpetrator.
Ensure proportionate sanctions and support is in place for bullies.
Promote tolerance and fairness.
Ensure all students are safe in school.
Students can report any bullying incidents to any member of staff.
Sir Thomas Boteler Church of England High School recognises that serious bullying can also occur as a one off incident as well as repeated over time. Bullying incidents are sometimes complex issues which require full investigation of root causes in each instance.
E-Safety and Cyber-Bullying
The internet is a powerful tool that can contribute to raising educational standards and help to promote achievement. It is an essential element in 21st century life. The school has a duty to provide students with a safe and secure online learning environment. We use a monitoring and filtering system which is very effective in blocking inappropriate material and misuse of the internet. If a student abuses the system the school will withdraw access for that student for a fixed period or permanently.
The rapid development of, and widespread access to, technology has provided a new medium for 'virtual' bullying, which can occur in or outside school. Cyber-bullying is a different form of bullying which can happen anytime, with a potentially bigger audience, and more accessories as people forward on content at a click. (DfE October 2014).
The school will not tolerate cyber-bullying and will aim to keep parents/carers up to date with emerging trends and provide advice and guidance to ensure children remain safe.
A website that addresses a number of the current concerns that schools and parents/carers face is http://h2bsafetycentre.com/h2report-iphone and it is recommended that you visit the site when you have questions about your child's use of the internet.
At Sir Thomas Boteler Church of England High School we aim to create a positive school ethos where effective teaching, learning and personal development can take place. We aspire to maintain a disciplined, orderly and friendly atmosphere which fosters the fullest spiritual, academic and personal development of our students. We are continuously committed to raising the standards of behaviour and attitudes to learning. The sharing of common goals is essential to our school community and to the fulfilment of the high aspirations we have for all our students as a Christian school.
This approach will also adhere to section 89 of the Education and Inspections Act 2006 which states that the measures in a behaviour policy should aim to: Promote good behaviour, self-discipline and respect. Prevent bullying. Ensure that students complete assigned work. Regulates the conduct of students.
Lunch Arrangements
The school offers an extensive cafeteria menu in pleasant surroundings. The menu offers a range of healthy options and we encourage sensible choices and promote healthy eating. We operate a biometric cashless system at the tills, where students scan their fingerprint to deduct the cost from their account. A machine which uses biometric information is used to pay cash into their account. Those entitled to Free School Meals have their account credited automatically.
The dining room is also available for those students who opt to bring a packed lunch. All students must remain on the school site during lunchtimes. Because of the short lunch break, it is not practical for students to go home for lunch, except in exceptional circumstances.