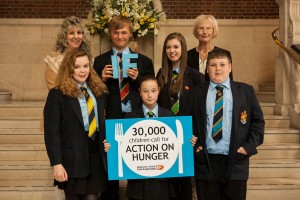 On Thursday 6th June, Pupils from Boteler joined 'Enough Food for Everyone IF' supporter, David Walliams, for a once in a lifetime opportunity to meet Prime Minister David Cameron yesterday and call for action to tackle global hunger. Boteler pupils who attended were Lucy Meakin, Jake Singleton-Bennike, Dominique Haughton, Erica Griffiths and Ozan Gulan. Sir Thomas Boteler were the only school who got to hand the Prime Minister the 30,000 signature petition!
The Prime Minister was presented with specially crafted plates from each of the children, representing more than 30,000 plates that have been decorated by school children across the UK. The plea came ahead of the G8 meeting in Northern Ireland later in the month and the Nutrition for Growth Summit that the UK Government hosted in London on Saturday, 8 June.
Lucy Meakin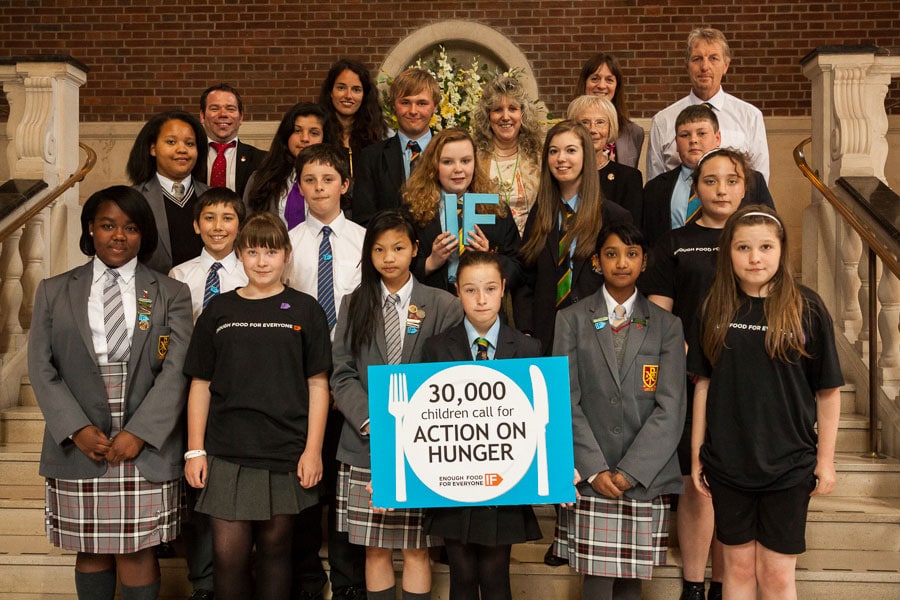 , 15, from Sir Thomas Boteler Church of England School, handed over some of the children's plates to the Prime Minister. She said: "It was a great experience today. This was a really good opportunity for us to make our point to the Prime Minister directly. He seemed very passionate about the issue of making sure that children everywhere have enough food."
David Walliams joined the children, chosen as one of 21 schools, in support of the 'Enough Food for Everyone IF' campaign, to show the Prime Minister that they are calling for action to tackle the global hunger crisis that is responsible for almost half of child deaths every year.
Around the world one in eight people do not have enough food to eat and nearly one in 4 children under the age of 5 are also affected by poor nutrition, leaving them unable to reach their full potential.