Pupil Premium in 2013/14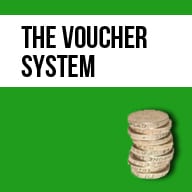 Pupil Premium is an additional grant given to students who:
have been eligible for free school meals (FSM) at any time in the last six years (£900)
have been in care for more than six months (£900) or adopted
have parents/carers in the armed services, who face particular challenges (£250)
We received £241,566 for the academic year 2013/2014. At Sir Thomas Boteler Church of England High School we have developed many intervention strategies over a number of years designed to support each individual student. We aim to provide each student with the opportunity to attain their full academic potential and the skills and qualifications to access further education and the world
of work Below is a list of strategies that we use to support students. The cost of intervention strategies far exceeds the total amount we receive for the Student Premium.
Curriculum Support
One to one support Revision guides Calculators and equipment After school homework clubs Easter school Voucher system 'My Maths' accessed through the VLE
Pastoral Care
Full time Emotional Wellbeing Worker Four Assistant Heads of House
Enrichment beyond the Curriculum
'Boiler Room' – School Youth Club Subsidised educational visits Comprehensive after school activity programme
Alternative learning pathways and curricula
Alternative Curriculum/Work Related learning Co-ordinator Alternative curriculum provision Therapeutic curriculum options