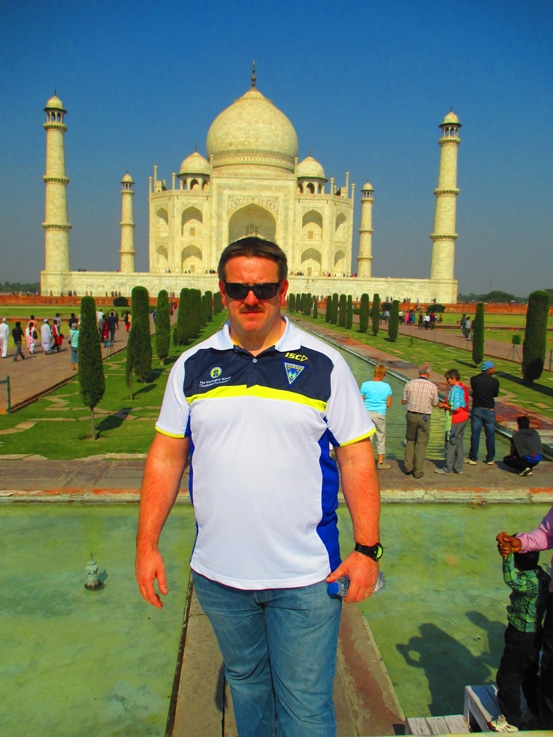 Following the hosting of a party of guests from Kaushayla World School in Greater Noida, India by Sir Thomas Boteler, Assistant Head Mr Horrigan spent last week visiting our newest partner school as part of the British Council connecting classrooms programme.
The visit enabled Mr Horrigan to visit a number of Indian schools in the Greater Noida region which is a developing new town area on the outskirts of the capital, New Delhi. As well as taking part in a number of school based activities, Mr Horrigan also had the opportunity to visit a number of the country's landmarks, including the TaJ Mahal, India Gate and the Akshardham Temple in New Delhi.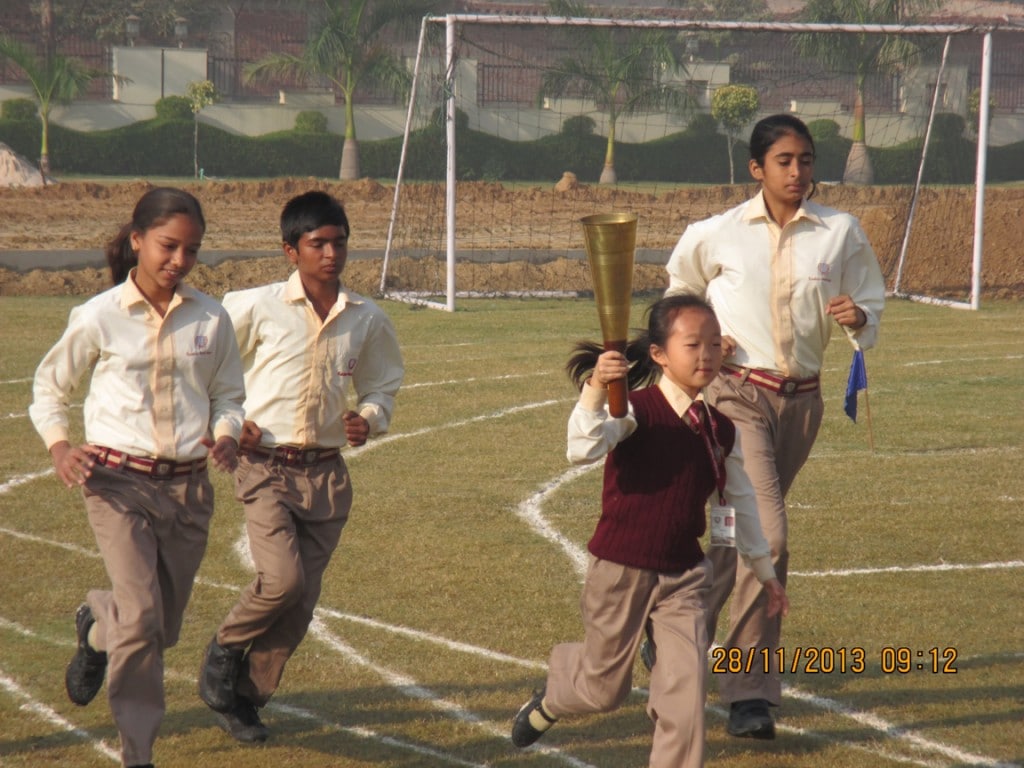 Mr Horrigan also delivered a lesson working with children to re-use and recycle everyday household objects. The lesson was delivered using video technology, with footage of Mr Phil Chadwick from the Warrington Borough Council waste management team providing information and guidance for the students to follow, supported by Mr Horrigan in the classroom. The Indian children that Mr Horrigan worked with also got to experience the Human Knot for the first time, and managed to successfully 'break free' in a very respectable 4 minutes 20 seconds.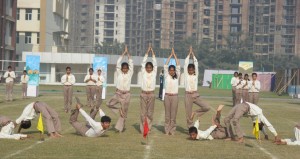 A strong partnership has now been created between the two schools following the two visits, and Mr Horrigan is certain that new curriculum opportunities can be developed to promote positive global citizenship amongst students at both schools.