Handball Referee! ..But No Penalty This Time
Most parents will not have had the opportunity to play handball when they were at school. Since Mr Leonard introduced competitive handball to our school a couple of years ago, our students have enjoyed considerable success in this dynamic sport. Handball has been very popular in continental Europe for many years and in the wake of increased television exposure through events like the Olympic Games, it is growing in popularity in the UK.
Sir Thomas Boteler pupils have the opportunity to experience the exciting sport of Handball both through the curriculum and extra-curricular activity.
The British Handball Association state 'Handball is the second most popular team sport in Europe after football, is an exciting, fast paced, high scoring game'.
Pupils tend to pick up the skills of the game very quickly and can apply them within competitive environments. This is evident as Sir Thomas Boteler pupils have experienced continued success within the Warrington School tournaments over the past 5 years, with a number of teams progressing in the English School tournaments.
Last academic year saw the Yr7 Handball team crowned champions after winning the Warrington School Handball Cup. The tournament was hosted at Sir Thomas Boteler, where interest amongst Yr7 pupils was that high we were able to enter 2 teams.
Sir Thomas Boteler Team 1 were victorious, putting in an invincible performance, winning 5 games out of 5. Team 1 (pictured with the trophy below) brushed aside teams from St Gregs, Penketh, Birchwood, Lymm and Bridgewater. The players were praised for their performance, leading to them being invited to attend training sessions for the Warrington Wolves U13 Handball Team.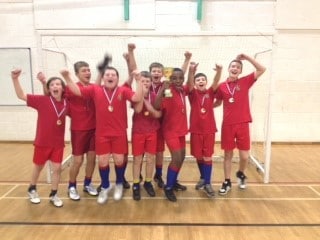 Players from left to right: Aaron Chapman, Daniel James, Albi Vardy, Thomas Berry, Liam Wray, Matthew Lloyd, Reon Reid, Dylan Norton and Jake Arnold
As a school we go from strength to strength in this exciting sport, with Team 2 running Team 1 close, with some outstanding performance along the way.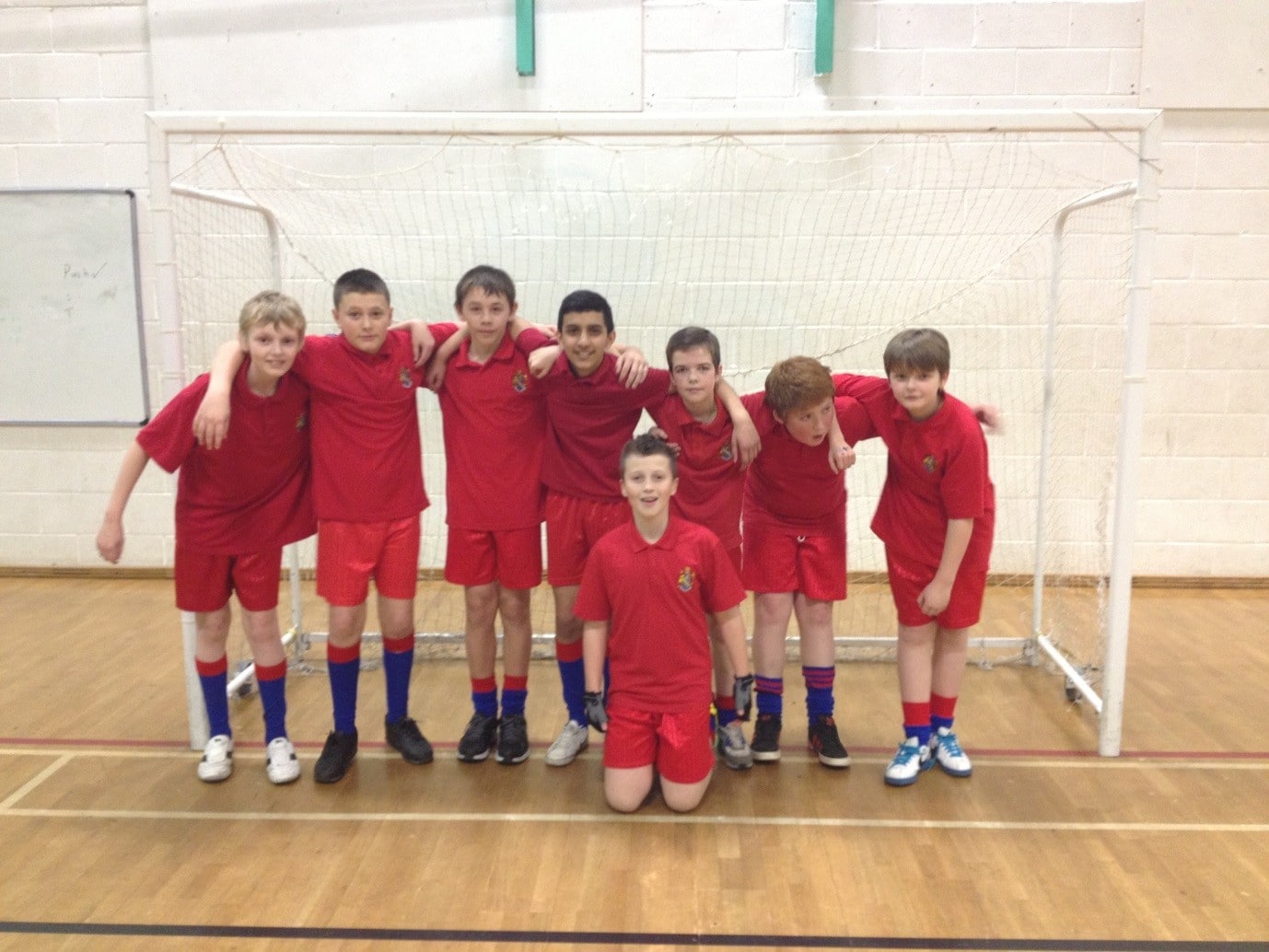 Players from left to right: Conor Haybyrne, Thomas Hughes, Jack Johnson, Zohaib Ali, Harry Richards (Front), Billy McColl, Charlie Lees and Joshua Hughes.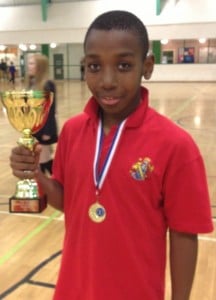 Congratulations to all pupils involved for such a fantastic achievement, with special praise for Reon Reid, pictured left, who was named the player of the tournament.
Over the last 5 years, Sir Thomas Boteler have been able to field a number of all female teams across the age groups and as a school this is something we will be looking to build upon. Handball training sessions will be taking place after the October half term, with all pupils welcome (Further details to follow).
Should you require any further information regarding this exciting sport, please see the following link . www.britishhandball.com Pupils are also encourage to speak with our Handball Sports Captain, Thomas Graham.