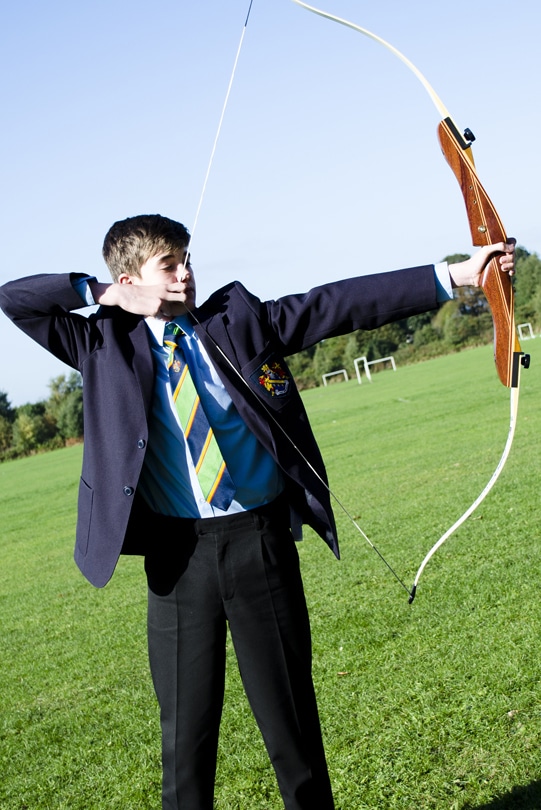 Jack Roane, IHRI began attending the Archery Club after school on a Wednesday about a year ago.
Since he began participating in this activity, Jack has developed his skills and has taken part in numerous competitions.  His biggest achievement came when he was awarded first place in his first competition.
Jack has progressed to becoming a fully-fledged member of the Bow Men of Warrington club.  The club meet on a Sunday. The club has been founded for over 15 years.  Members shoot many styles of archery; recurve, compound and longbow.  Bowmen of Warrington is a club that caters for many disciplines.  Archers of all ages and abilities are members, making the club a real mixed group of archers who are a pleasure to shoot with.
Jack enjoys attending the Archery Club.  He aims to improve his accuracy and he enjoys setting himself new challenges.  He has also made new friends and hopes eventually to become a coach.
Keep up the good work Jack!