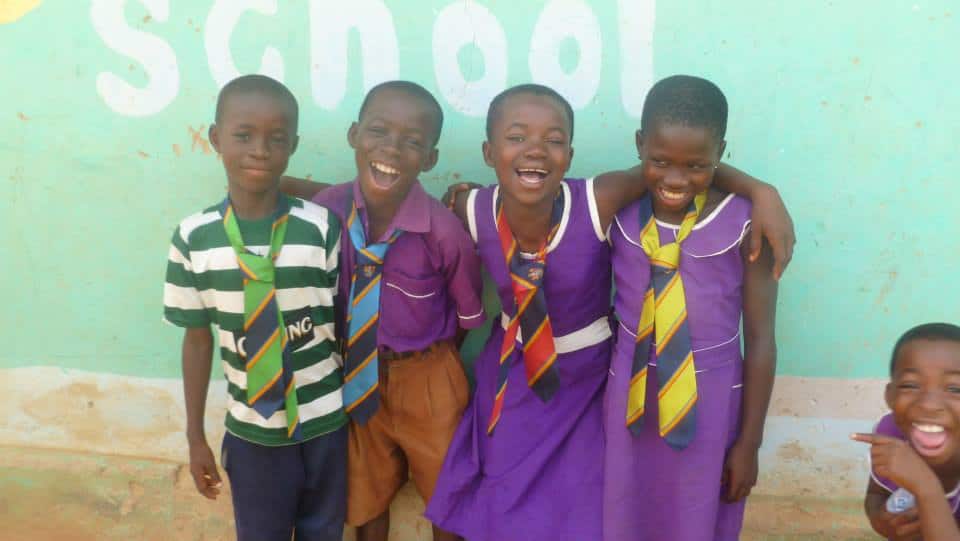 On the 4th May, I flew out to Ghana for two weeks to join a voluntary project near Mpraeso, in the Kwahu region in south Ghana. The project was at a school in a rural village. The people lived in mud huts, and only a few of the village buildings had mains power. The school was a long building with open sides, dust floors and a tin roof. It didn't have power or running water.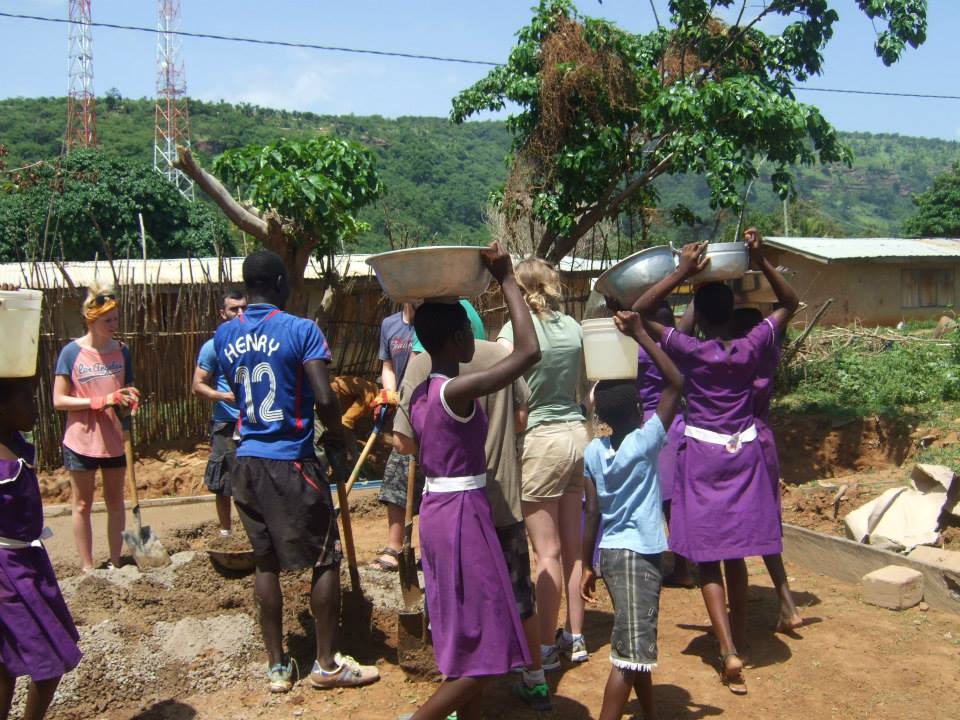 The kids were super friendly and climbed all over you – which was sweet at first but got a bit much in 35°C heat! For my first week I taught in the school. My kids were aged 9-11. Most of these kids didnt even have shoes. Art was not part of the curriculum and was not encouraged. I couldn't accept this and had to do an art class! I taught the kids how to do caricatures.
The second week I helped to build the new toilet block for the school. In the week I was teaching, the building volunteers were actually making the bricks from scratch that they were to use to build the block. In my building week we were mixing concrete for the floor. This was hard going – it was all done with spades and the kids brought us water and dirt to mix the cement with, with buckets and pans on their heads. The kids were always desperate to help and pitch in – they were such hard workers.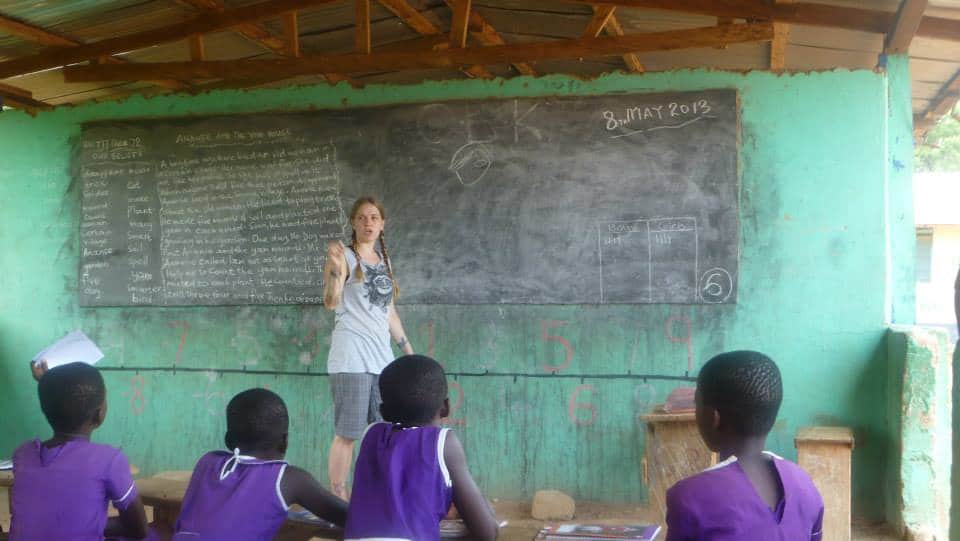 What I have learnt from the project is how absolutely privileged we are here. It has also really made it apparent how with that privilege, how materialistic we are – there was no want for the newest XBox game, newest pair of trainers, tops that cost in excess of thirty quid just for the designer name on them… those things just didn't exist in their world! For a westerner, life for them seemed so hard in comparison to life here. But it is all they know, and it taught me to be much more appreciative of what I've got here. Not just things like my car and my house and my PS3 – but even things like clean and easy to access water, access to health care, not having to walk miles to a lake to catch my next meal… we are very, very lucky.    Miss A Roberts