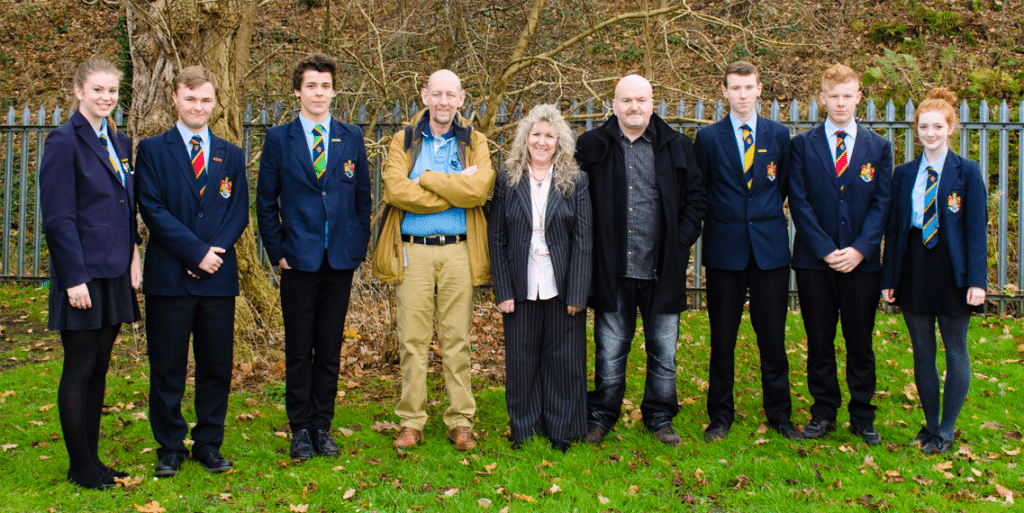 We all have different ambitions for the future and goals which we hope to achieve, but how many of us aspire to give somebody the gift of life? How many amongst us will be able to wake up one day knowing that they have instilled a person's family with hope and optimism?  Knowledge of 'Medical Ethics' has the ability to change people's views on whether organ donation is considered morally right and a benefit to the recipient, a topic which Year 11 have been studying as part of their R.S Human Experience course.
On the 11th December 2013, 11×1 were visited by guest speakers Richard and Tony who have been involved in projects on radio stations such as BBC Radio Manchester and Radio 5 live.
Their visit allowed us all to gain an insight into how religious and secular (non- religious) viewpoints can influence the decision to donate and receive an organ. We also became aware of the physical implications before and after an organ transplant and how their lives are now more precious to them and treated  much more as a gift.
After further research we are now aware of the new law that is looking to be in force by 2015 in England, stating that it will be presumed that a person can donate their organs unless they specifically opt out. Information such as this has allowed us to put the topic of organ donations into perspective and investigate the issues in today's society.
Topics of discussion such as these are particularly useful when pursuing careers such as; the armed forces, nursing & midwifery, the police force and other business societies. R.S has the ability to go deep into the roots where no other subject can go and can provide a greater understanding of worldwide issues, which continue to pose discussions throughout countries today.
Article researched and written by the following members of 11×1 and based on the talk given by Richard and Tony: Jack Burns; Jake Singleton-Bennicke; Alex Green; Charlotte Whittaker and Lucy Meakin.