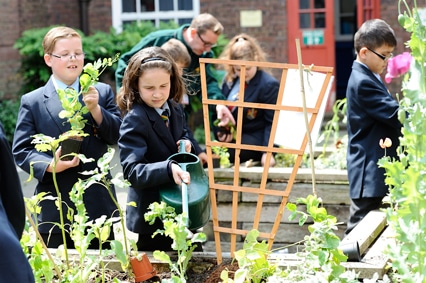 Pupils chose the name Blooming Boteler, for our school Horticulture project.  It was set up in 2007 after receiving European Social funding.  The programme enables pupils to achieve a level 1 City and Guilds certificate in Work Based Horticulture.  This qualification is validated and verified by Reaseheath Agricultural College.
A number of pupils have progressed to complete their level 2 and 3 certificates in Horticulture, progressing to careers in landscape gardening, grounds and sports turf maintenance.
The garden centre is based in one of the school courtyards and our resources include a 30 foot poly tunnel to support the propagation of seeds and plants.
Two years ago we received a grant from the Big Lottery fund to extend the facility and set up a community allotment within our school grounds.  This is supported by pupils, our volunteers and staff who are involved in the maintenance and sales of our produce.  All income is 'ploughed back' into the project.
Last year we were backed by Fruitful schools to set up our Jubilee Orchard.  This has been established in the grounds at the front of school, enabling the local community access to this area. Also, we will be working with three local primary schools to help them to create an orchard in their own school grounds.