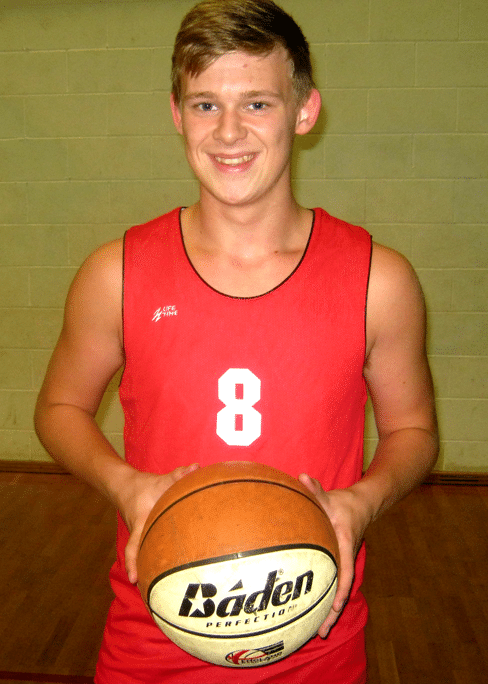 We have now held two Friday evening training sessions in preparation for the forthcoming competitive basketball season. It will be very difficult to repeat last year's successes, which saw us yet again win the Warrington School's Title and reach the latter stages of the England Schools Basket Competition but we have a starting five who have all played for the school in previous years and continue to play for their clubs outside school
Renz Agpoon and Nathan Weaver are no longer available, having moved on to Priestley College, but the addition of Taylor Hindes to the squad will significantly improve our chances.
The number of local schools which have teams has fallen recently, impacting on our fixture list, but in our EBBA pool we are due to play home and away matches against St Thomas Moore High School in Crewe, King's School in Macclesfield and Ellesmere Port Catholic High School.
There have been one or two new faces at training and we hope that more new players from any year group attend in the coming weeks. Our school team is always very welcoming and has an interest in developing the next generation to keep us at the top.
If you would like to start playing basketball, speak to Mr H Chambers or just come to the Ball Hall after school on Friday afternoon. Training is from 3pm to 5pm.
School Basketball Captain Jacob Lloyd is optimistic about our chances of success this season; "Our school has developed a great reputation for basketball over the last few seasons and this year we will be doing our best to keep that going. We have a really strong group of players at the centre of the team but less strength in depth than last year. If everyone in the team gives 100% and we all pull together and stay injury-free we should be OK but new players would be welcome."
Image: School Basketball captain Jacob Lloyd