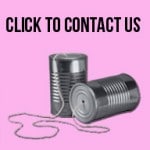 We believe that a child's education is most successful if all parties – parent, teacher and pupil – work in partnership. This will only take place if there is good communication.
During the year there will be times for formal and informal contacts. Four times a year you will receive a report on your child's progress.
The easiest way for routine day-to-day contact is by using the pupil planner which parents and form teachers should see once a week at least. Every fortnight you will also receive a bulletin keeping you up to date with events in school and letting you know important information.
There are also many opportunities to meet in person, including:
New Intake Evening, when parents can meet their child's future form tutor and order the school uniform.
Parents' Evenings, (held annually for each year group) when you are invited into school to receive a full record of your child's progress and meet with subject teachers.
Open Evening, when work is on display and parents can chat with staff.
Achievements Evenings, held in the Summer Term to celebrate the achievement of individual pupils.
School performances, productions and sports events. Parents are always welcome.
If you need to see a member of staff for any other reason, simply arrange an appointment through the school reception.
Do you have a specific enquiry? Please click here to see who to contact.
Tel: 01925 636414
Making a Complaint
Problems will generally be dealt with promptly and effectively if you contact a member of staff with your concern. More serious or complex problems should be addressed to the Headteacher. In the unlikely event that your complaint is not resolved or if your complaint is about the Headteacher, you should inform the Chair of Governors or Warrington Borough Council in writing.
Click here for the School Complaints Procedure