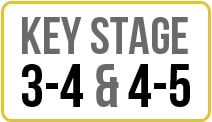 KS2 – 3 Transition
Our transition programme is key to who we are as it aims to provide all parties with the necessary experiences to ensure a successful and progressive transition to Sir Thomas Boteler Church Of England High S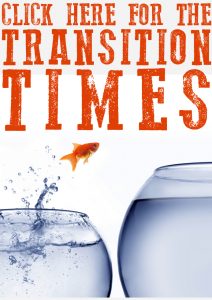 chool. We deliver a vast and in depth programme to Year 5 and Year 6 students incorporating, subject taster sessions, open evenings, information evenings, school shows, music events and services.
If you would like to book your child onto one of the events email nhammam@boteler.org.uk
When Students in Year 6 select our school they then embark on a summer of information evenings, parent/carer/teacher meetings, tours, subject taster sessions, two full induction days and a week of summer camp. Giving both students and parent/carers many opportunities to have a full awareness of the schools ethos and values before their journey as a year 7 student and parent/carer.
The Year 7 team will meet with every Year 6 teacher to discuss each Year 7 students academic progress and pastoral support throughout primary school. For our students to continue to make progress this is essential as we will then put additional support in where necessary. Our SEND team will also make additional visits where needed and deliver sessions at the primary schools.
The Year 7 team will also aim to watch the Year 6 students in their final primary summer show, one of our highlights.
Please see the 2018 Transition information booklet below as an example of the summer term for Year 6.
If you would like to visit us during the school day so you can see our school in action. Please contact nhammam@boteler to book an appointment.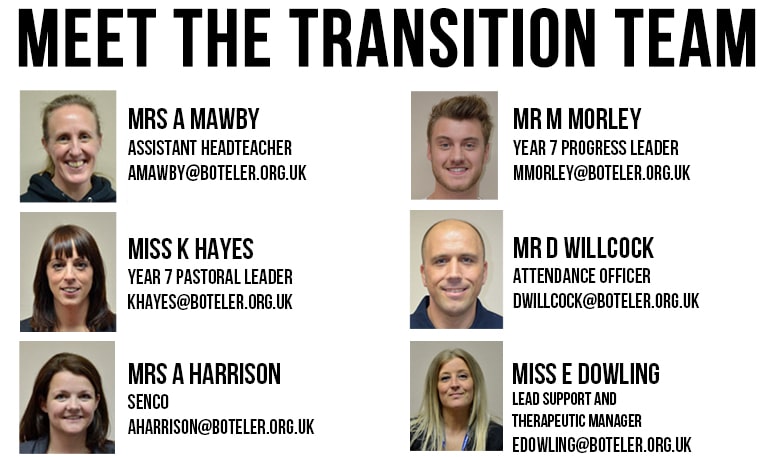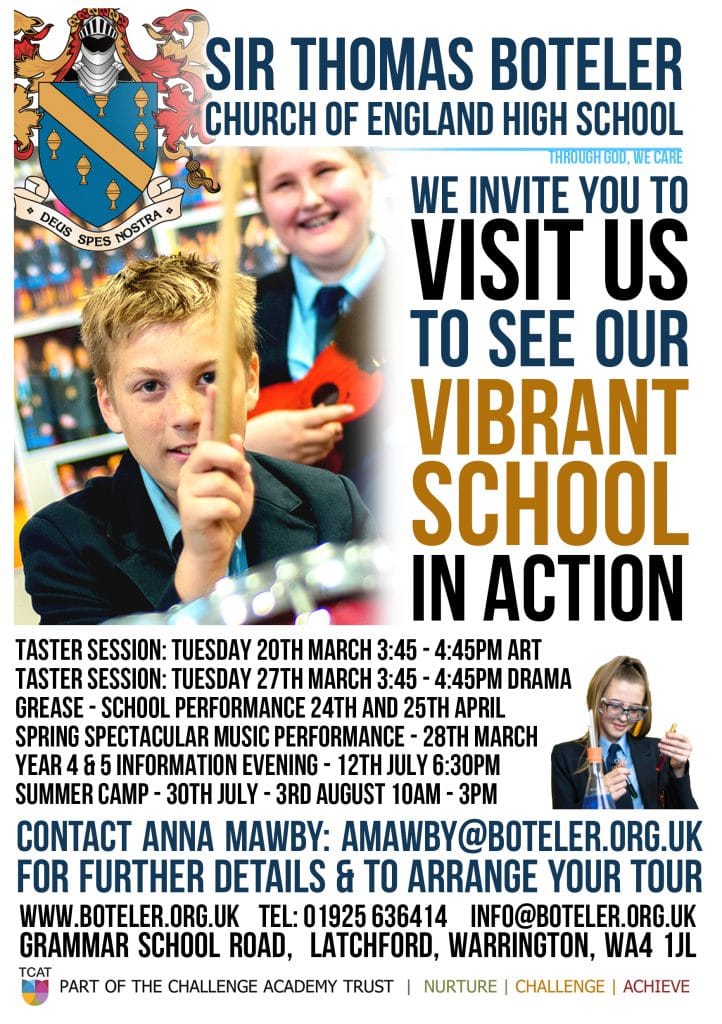 We look forward to meeting all our New Year 6 students towards the end of the spring term. Once you have been informed of your secondary school you will receive information regarding the summer term and the transition events. There will be two events before Easter, an Information Evening about Transition and Summer Camp on the 9th May and then subject taster sessions throughout June and July. The two full induction days are: Monday 2nd July and Tuesday 3rd July. The Information Evening on Monday 2nd July at 6:30pm.
Summer Camp: Monday 30th July – Friday 3rd August.
Year 5
You are invited to attend subject taster sessions on:
March 20th 3:45pm – 4:45pm – Art
March 27th 3:45pm – 4:45pm – Drama
The Year 4 and 5 information Evening is Thursday July 12th at 6:30pm
If you would like to attend any of these sessions please email cowen@boteler.org.uk
Parent/carer comments from past Transition events:
"He really enjoyed it, very glad it was over two days, the 2nd day his confidence really grew, thank you."
"They really enjoyed both transition days and the drop off/collect process was very easy for parents. It was a relief to collect a happy daughter who had managed to make friends."
"The taster sessions made it easier for the transition days, I enjoyed the sessions they were fun."
Please contact:
Mrs A Mawby – Assitant Headteacher – amawby@boteler.org.uk
Mr M Morley – Progress Leader Year 7 – mmorley@boteler.org.uk
Miss K Hayes – Progress Leader Year 7 – khayes@boteler.org.uk