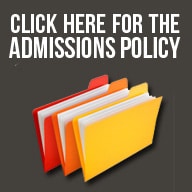 Thank you for your interest in applying for a place for your child at Sir Thomas Boteler Church of England High School.
The Governing Body review the schools admission policy every year. It tries to ensure that the school serves its associate primary schools yet meets the needs of the wider community who want an Anglican secondary education.
For admissions enquiries, please contact Miss Catherine Owen on 01925 636414 or cowen@boteler.org.uk.