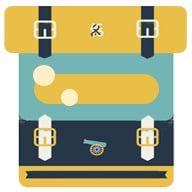 Dear Parents/Carers
I want to advise you of the proposed residential educational visit itinerary that we are planning between September 2016 and September 2018.
I hope you consider these exciting enrichment opportunities for your child. We believe that learning outside the classroom environment in a different place or country will help develop our students into more confident and independent learners.
This list will hopefully provide you with the opportunity to make some informed decisions around what your son/daughter may like to attend and prevents the issue of children signing up for one visit and then wanting to change their minds because they prefer another one.
I appreciate there is cost involved and that is why I am trying to give you as much information and notice as possible. We want to be able to offer a broad range of experiences for every year group. As we are becoming more successful as a school, we are able to give our students fantastic opportunities such as the ones I have outlined below.
If there are any questions then please do not hesitate to contact the teacher/s leading the visit.
Yours sincerely
Beverley Scott-Herron
Headteacher
Battlefields Visit
Department History
Lead Teacher Mr Paul Williams Head of Department pwilliams@boteler.org.uk
Date Friday 26th May – Monday 29th May
Who Year 9 and Year 10 students
Cost Approx. £350
Aim: To develop knowledge and understanding of 'Boteler Old Boys' and their role in WW1 (Year 9) and to improve students understanding of the trench system in WW1 and the effects this would have providing medical treatment (Year 9 and Year 10).
Visit to Parliament
Department Citizenship
Lead Teacher Mrs Kate Coleclough Head of Department kcoleclough@boteler.org.uk
Date Summer Term 2 days
Who Year 10 Citizenship students and School council delegates
Cost Approx. £150
Aim: To enhance our students' knowledge of Parliament and government to assist with their exam preparation. Students will take part in a democracy workshop helping them to link the voting systems to our school council structure.
Day Visit to France
Department Modern Foreign Languages
Lead Teacher Mrs Orflait Ward Head of Department oward@boteler.org.uk
Date July 2017
Who Year 7 – Year 10 students
Cost Approx. £85
Aim: To experience French culture and to speak the language in an everyday context.
Ski Trip
Department Whole School
Lead Teacher Mr Michael Morley mmorley@boteler.org.uk
Date February Half Term 2018 (17th February – 26th February)
Who Year 7 – Year 10 students
Cost Approx. £800
Aim: An activity-based visit such as this is ideal for most young people of secondary school age who are seeking a degree of independence from their parents/carers and yet benefit from the security of a party of friends and adults they can trust. The purpose of the visit is heightened by one aim – to learn to ski or improve existing skiing. For many this will be the first time they have been abroad and would therefore serve to have a lasting impact upon the student. In parallel to this, students will build relationships with members of staff and create new bonds of friendship with students who they may not otherwise encounter. This is an opportunity for the development of life skills and experiences, as well as being able to learn a new skill or improving on an existing one.
New York Visit
Department Maths
Lead Teacher Miss Fiona Jones fjones@boteler.org.uk
Date April 2018 (During the Easter Holiday)
Who Current Year 9 and Year 10 students (students who will be in Years 10 & 11 during academic year 2017-2018)
Cost Approx. £950
Aim: To explore New York's history and culture, whilst experiencing Mathematics in context. Students will be exploring the financial district and exploring some of the Mathematical principles behind some of the world's most iconic buildings. Students will get an incredible insight into just how far a career in Mathematics could take them.
Iceland Visit
Department Geography
Lead Teacher Mr Matthew Jagger mjagger@boteler.org.uk
Date Spring 2018 TBC
Who TBC
Cost Approx. £650
Aim: To experience Geography in the real world. Some of the places we will visit include: The North American and Eurasion tectonic plate boundary, the triple-drop Gulfoss waterfall, the Eyjafjallajokull Volcano, the Solheimajokull Glacier and the Geysirs.