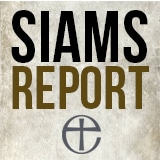 'We are a good Church school with outstanding Leadership and Management' – SIAMS 2017
Sir Thomas Boteler became a Church of England High School in September 2002 and since then has developed an outstanding and very distinctive Christian ethos, which permeates the school.
When the National Society launched its 'Christian Values 4 Schools' website in 2008, we were the secondary school featured.
We shared examples of our good practice and this website is now used as a valuable training resource for all church schools across the country.
We also featured prominently in the 2012 Church School Awards.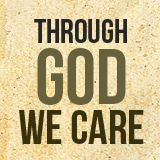 Worship
Our Christian Values Are Hope, Compassion and Endurance
We are proud to be a Christian community and Church of England School and 'Through God, We Care.'
Worship is a key theme within the life of the school and students along with staff are provided with regular opportunities to celebrate their faith and Christian values, including 'God is our Hope,' which Sir Thomas Boteler himself acknowledged almost 500 years ago.
Each morning, every tutor group undertakes an act of collective worship by way of prayer and weekly assemblies provide opportunities for the development and support spiritual well-being.
Each week, there is an opportunity for all students to attend the 'Sharing of the Supper,' which enables all that attend to share in the 'Body' and 'Blood' of our Lord Jesus Christ. This service is led by our part time Chaplain.
We hold numerous services over the course of an academic year across a wide range of local churches and we enjoy positive relationships with the four Latchford based Christian Churches; each of whom play host to services at Advent and Easter time.
In addition to these services we hold our annual Inauguration service for new Year 7 students at St Elphin's Parish Church and our Autumn Harvest Service at Christ Church, Latchford. Our policy for 'Spiritual, Moral, Social and Cultural Development (SMSC) and Collective Worship' is available for all parents/carers to view on the school website.